Quantum AMC set forth on its journey with one purpose - to offer investors a wealth building avenue that would be driven by process.
From a humble start with 528 investors in FY 2006 who trusted us at the launch of our first two funds we've grown to 55,836 investors, as on May 2021. We started out as India's first direct-to-investor mutual fund and continue to maintain our focus on doing what is right for our investors.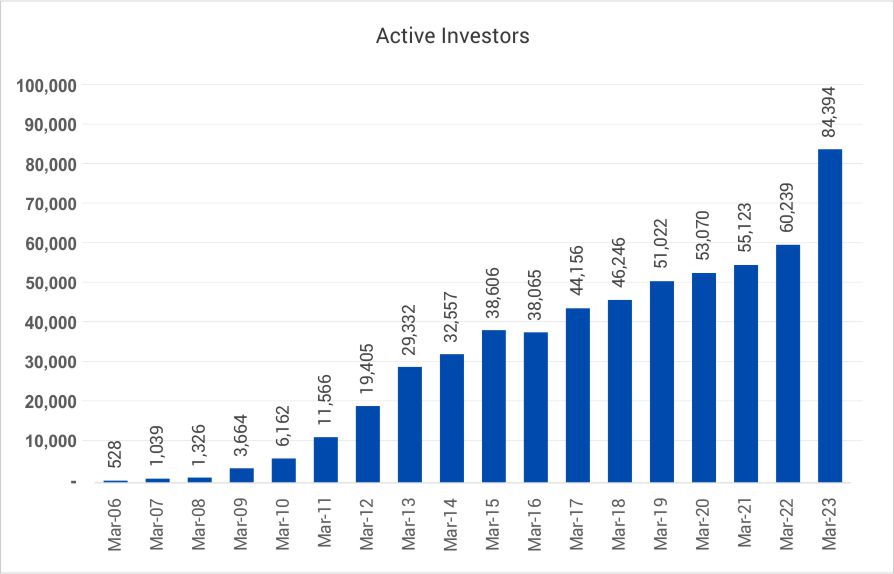 Source - Quantum AMC
Past Performance may or may not sustain in future

Along the way we pioneered several practices which we believed were in the best interests of investors; today many of these have been adopted by the mutual fund industry. All this with little support, or rather hostility in the starting years, from the distribution system. So we owe it totally to our investors. We remain grateful to them; they are at the core of our existence.
We still have a long journey ahead of us. We may still be ants among the elephants. But we firmly believe that with the continued trust and support of our patrons we will build India's premier investment management company.