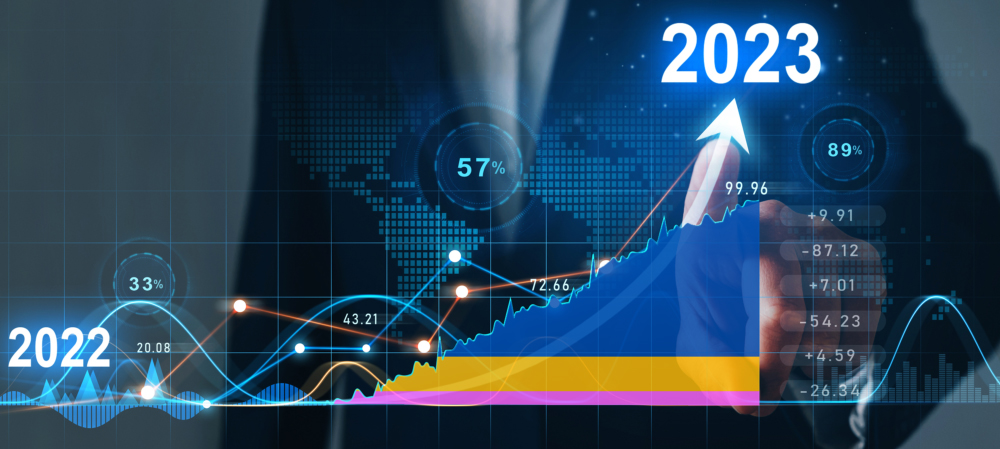 As the year draws to a close, it is a good time to take a closer look at your mutual fund investment portfolio.


✔ Are your investments geared to fulfil your long-term financial goals?
✔ Have you kept a backup fund for emergencies?
✔ Have you balanced your investments to capture opportunities in the broader market?


Amid an anticipated recession and persistent geopolitical tensions, a sound diversified financial plan is crucial to stay on track with your financial goals. Find out what's in store for each asset class from our fund managers and unlock the power of Quantum's 12:20:80 asset allocation strategy for a more certain and brighter 2023.




A Role for Every Asset Class – 12:20:80 Asset Allocation Strategy


One of the key ways to review your portfolio is to follow an asset allocation strategy. As the adage goes, don't keep all your eggs in one basket. Since no two asset classes perform the same, you cannot rely on one asset class to perform consistently over the long term. A sound financial plan requires you to diversify across asset classes, which helps optimize the risk and return of the overall portfolio.


You can use Quantum's tried and tested 12:20:80 Asset Allocation Strategy (Barah, Bees Aur Assi). As per this strategy, there is a role for each asset class, in your portfolio.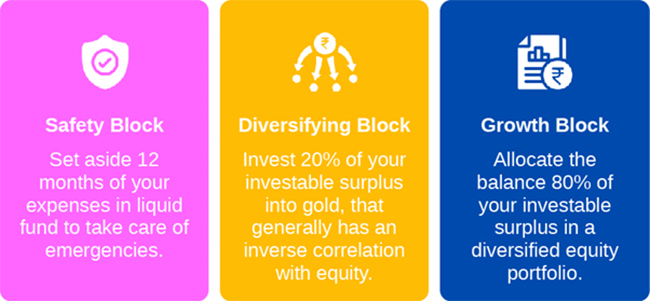 Together in this proportion, these crucial building blocks offer the correct mix of stability, growth, and protection needed for your investment portfolio.


1. Growth Block – Equity forms the largest component of the portfolio as it helps you cope with inflation and benefit from India's long-term growth potential.





2. Safety Block - Debt forms the foundation of your portfolio and provides liquidity for emergencies while lowering the impact of market movements.





3. Portfolio Diversifying Block - Gold plays a risk-reducing role and limits downside risk in your portfolio.





Unlock the power of three in just a few clicks with our handy 12:20:80 Asset Allocation Calculator and start the new year with a truly balanced portfolio.


Remember the only constant is change. In today's dynamic world, it is difficult to predict which asset class will do better. With 12:20:80 you have the potential to capture market opportunities without assuming undue risk.




Disclaimer, Statutory Details & Risk Factors:
The views expressed here in this article / video are for general information and reading purpose only and do not constitute any guidelines and recommendations on any course of action to be followed by the reader. Quantum AMC / Quantum Mutual Fund is not guaranteeing / offering / communicating any indicative yield on investments made in the scheme(s). The views are not meant to serve as a professional guide / investment advice / intended to be an offer or solicitation for the purchase or sale of any financial product or instrument or mutual fund units for the reader. The article has been prepared on the basis of publicly available information, internally developed data and other sources believed to be reliable. Whilst no action has been solicited based upon the information provided herein, due care has been taken to ensure that the facts are accurate and views given are fair and reasonable as on date. Readers of this article should rely on information/data arising out of their own investigations and advised to seek independent professional advice and arrive at an informed decision before making any investments.
Mutual fund investments are subject to market risks read all scheme related documents carefully.
Please visit – www.quantumamc.com/disclaimer to read scheme specific risk factors. Investors in the Scheme(s) are not being offered a guaranteed or assured rate of return and there can be no assurance that the schemes objective will be achieved and the NAV of the scheme(s) may go up and down depending upon the factors and forces affecting securities market. Investment in mutual fund units involves investment risk such as trading volumes, settlement risk, liquidity risk, default risk including possible loss of capital. Past performance of the sponsor / AMC / Mutual Fund does not indicate the future performance of the Scheme(s). Statutory Details: Quantum Mutual Fund (the Fund) has been constituted as a Trust under the Indian Trusts Act, 1882. Sponsor: Quantum Advisors Private Limited. (liability of Sponsor limited to Rs. 1,00,000/-) Trustee: Quantum Trustee Company Private Limited. Investment Manager: Quantum Asset Management Company Private Limited. The Sponsor, Trustee and Investment Manager are incorporated under the Companies Act, 1956.