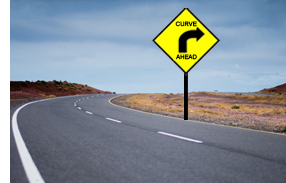 General economic slow down across the world-including China, an ineffective monetary policy across the world, the regular violent attacks by terrorists across the globe, high levels of debt at corporate, national and household levels, possible increase in interest rates, shaky emerging markets make the world appear gloomy.

But there are other exciting stuff happening around the world as well.

The news article (www.NYTimes.com) on the famous Pirelli (Tyre manufacturer) calendar set me on a path to look at positive events.

The 2016 Pirelli calendar will feature photographs of notable women by Annie Leibovitz. This is a shift from tradition, where the calendars had pictures of women as attractive objects. It is very macro trend said global chief strategy officer for McGarryBowen advertising agency "It is the rise of the shero-that is the female hero". It could be seen as a cultural shift, or it could mean recognition for the empowerment of women. More importantly it could mean recognizing the economic power of women. According to Boston Consulting group, female income worldwide totaled $18 trillion in 2014- an enormous untapped opportunity. As women are empowered and their economic power increases- there will be sea change in launch of new products, the way they are advertised and to the way they are sold. This change could happen in India and Globally.

The penetration of ecommerce is set to increase further in developed and developing economies. In India, this can grow exponentially as broadband issues are sorted out. This trend is already impacting organized players in a number of areas like apparel and shoes. The footfalls in some shopping malls are reduced and the people who are visiting are checking out the products physically but ordering online. More unorganized players or small businesses in remote towns are now able to access the distribution platform offered by the market place kind of ecommerce websites. This may lead to 1) lower demand for retail space 2) Higher demand for warehouses 3) higher ad-spend by branded companies to protect their turf from smaller players 4) Reduction in packaging cost. If products are delivered to your home- it does not need glossy packaging, and prime shelf space in shops.

Uber has changed the way we travel and own. The new generation looks at hiring as opposed to owning and is open to sharing. Concept of ownership is undergoing a rapid change. Uber offers comfort and variety. Similar concept is being experimented in food e.g. Holachef; dresses and many more.

In New York, people prefer renting a tuxedo rather than buying. There is no need to buy that expensive tuxedo for that occasional use. Rent it, as it offers more variety and someone is there to keep it clean. Imagine if this service takes off in silk saris. Women may stop buying them and could rent it. More variety, less hassles about storing.

Robotics is playing a very important role in manufacturing. Less faults and high speed manufacturing is the trend with the use of robotics. This has profound impact on labor and manufacturing practices. With millions of young people coming into the job market in India, and Africa, the increased use of robotics could be a sign of increasing strife- as job opening are low. However if the labor is reskilled- there could be an explosion of different services and creativity, which a robot may not perform.

Likewise technology has its influence on the mutual fund industry too. With better technology mutual funds today are making investing simpler. They are innovating investing processes that need no paper, which can be processed via a smart phone app or instant messaging service. At Quantum, we offer our investors a complete paperless invest online portal, moreover the recent feather in our cap being a complete online KYC.

The changes are endless and the trends are exciting.

Remove the gloominess and head excitedly into the future of investments.
Happy investing in 2016!
---
Disclaimer, Statutory Details & Risk Factors:
The views expressed here in this article / video are for general information and reading purpose only and do not constitute any guidelines and recommendations on any course of action to be followed by the reader. Quantum AMC / Quantum Mutual Fund is not guaranteeing / offering / communicating any indicative yield on investments made in the scheme(s). The views are not meant to serve as a professional guide / investment advice / intended to be an offer or solicitation for the purchase or sale of any financial product or instrument or mutual fund units for the reader. The article has been prepared on the basis of publicly available information, internally developed data and other sources believed to be reliable. Whilst no action has been solicited based upon the information provided herein, due care has been taken to ensure that the facts are accurate and views given are fair and reasonable as on date. Readers of this article should rely on information/data arising out of their own investigations and advised to seek independent professional advice and arrive at an informed decision before making any investments. Please visit – www.quantumamc.com/disclaimer to read scheme specific risk factors.