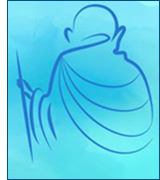 Patience has an interesting quality. It is not tethered to any one perspective or philosophy. In that sense, it is completely unbiased. By itself, it appears to have no moral or political content. It requires one to slow down, wait, endure and do things at an appropriate pace and appropriate time. However, as the great Mahatma elucidated, it is also a potent tool. A very effective tool that can help an individual reach his goals. Mahatma Gandhiji spent most of his life trying to emancipate Indians from the political clutches of the British Raj. He spent twenty years in South Africa fighting for, and finally gaining Indian citizenship rights. Thereafter, for nearly 25 years, he continuously led his compatriots down the very path to freedom, surmounting many challenges on the way. It is only with utmost patience and conviction that Gandhiji was able to lead his country-men to freedom. A patience that enabled him to be tolerant during the toughest of times. A patience that became his only glimmer of hope in the bleakest of moments.
On the Path to Financial Freedom
Patience is a virtue when it comes to investment and fund management. Investors who are able to exercise patience and stay calm even in the most trying times are surely on the path to financial freedom. Forecasts and analysis can tell you, with some amount of accuracy, the future value of an investment. However, it is difficult to know with certainty how long it will take for an attractively priced asset to appreciate towards its fair value. This is where patience plays a key role in portfolio management. Long-term investors should sit tight and wait patiently for their investments to rise to fair value. Sometimes, doing nothing can really be the most difficult thing.
Over time, what you invest in may prove less important than your ability to ride out movements in the market. However, as is true for most things in life, exercising patience is easier said than done. It can be difficult for investors to master patience. In times of volatility, it is often observed that individuals become increasingly uncomfortable and inevitably shift their focus from long-term goals to short-term anxiety. Focusing on the short-term may impede progress toward their long-term investing objectives, limiting the potential of the investment portfolio.
No Regrets
How many times have you, as an investor, exited a stock in a hurry only to see it finally achieve its target price? How many times have you, as an investor, had a knee-jerk reaction to negative news that has lured you away from your financial plan? There would be many such instances where investors have exited or redeemed investments only to have regretted these actions later. Such experiences leave the investor with regret and may adversely influence his/her future investment decisions. A well thought out investment should not be abandoned in testing times. Instead, investors should choose to exercise patience and stay committed to their investments through troughs and peaks. Over the longer term, this patience is likely to pay off and enable investors to achieve their long-term goals.
Don't Miss the Boat
A perennial fear in most investors' minds is that they have "missed the boat". That they have missed out on the next blockbuster stock or the next big rally. Patience should be exercised not only when invested but also when looking for good investment opportunities. Investors should create a financial plan that best reflects their goals and risk-return requirements and then patiently look for investment opportunities that adhere to their financial plan.
It is only by exercising patience and staying tethered to our investment philosophy that we can hope to achieve our financial goals. As Mahatma Gandhiji said, "If patience is worth anything, it must endure to the end of time. And a living faith will last in the midst of the blackest storm."
---
Disclaimer, Statutory Details & Risk Factors:
The views expressed here in this article / video are for general information and reading purpose only and do not constitute any guidelines and recommendations on any course of action to be followed by the reader. Quantum AMC / Quantum Mutual Fund is not guaranteeing / offering / communicating any indicative yield on investments made in the scheme(s). The views are not meant to serve as a professional guide / investment advice / intended to be an offer or solicitation for the purchase or sale of any financial product or instrument or mutual fund units for the reader. The article has been prepared on the basis of publicly available information, internally developed data and other sources believed to be reliable. Whilst no action has been solicited based upon the information provided herein, due care has been taken to ensure that the facts are accurate and views given are fair and reasonable as on date. Readers of this article should rely on information/data arising out of their own investigations and advised to seek independent professional advice and arrive at an informed decision before making any investments. Please visit – www.quantumamc.com/disclaimer to read scheme specific risk factors.