We often come across the words "best performing", "highest returns" concerning investment avenues and mutual funds. It's easy to get swayed by them, as investors, we are always on the lookout for the best performing mutual funds.
However, it is essential to understand that there are multiple factors that you should consider to evaluate whether a Mutual Fund Investment is the "Best" or "Right" investment avenue for you.
5 simple pointers to help you decide where to invest

1. Goals - One of the most important factors of investing
Yes, everything that you do for your investments depends on your goals! What is it that you plan to achieve from your investments? These differ for each investor.
Your goals could be anything:
• Get a higher return than your bank savings
• Plan well in advance for a wealthy retirement
• Save taxes
• Your kid's wedding or education abroad
• A big second honeymoon
• A second home
• A dream vacation
The list could go on and on.
Know and finalize your goals before you move to the next point
2. Ignore the market noise - avoid the urge to join the herd!
You might see & hear various things, but don't fall for the word of mouth and follow the herd blindly. Consider all risks before investing. Remember, your goals are different than other investors.
Your goal might be a wealthy retirement... And for someone else it might be their kid's wedding or their education.
3. Check if the mutual fund objectives match with your goals:
You have to align your goals with the objective of these funds, to make the most of them. This assures that your money is working towards your goal even as you sleep. And for that, you need to be very clear about what your goal is.
Check whether the mutual fund aligns concerning the following:
• Duration (long term/short term)
• Asset class (where do you want to invest in equity, debt or gold)
• Diversification (investing styles/ concentration across segments/market cap, etc)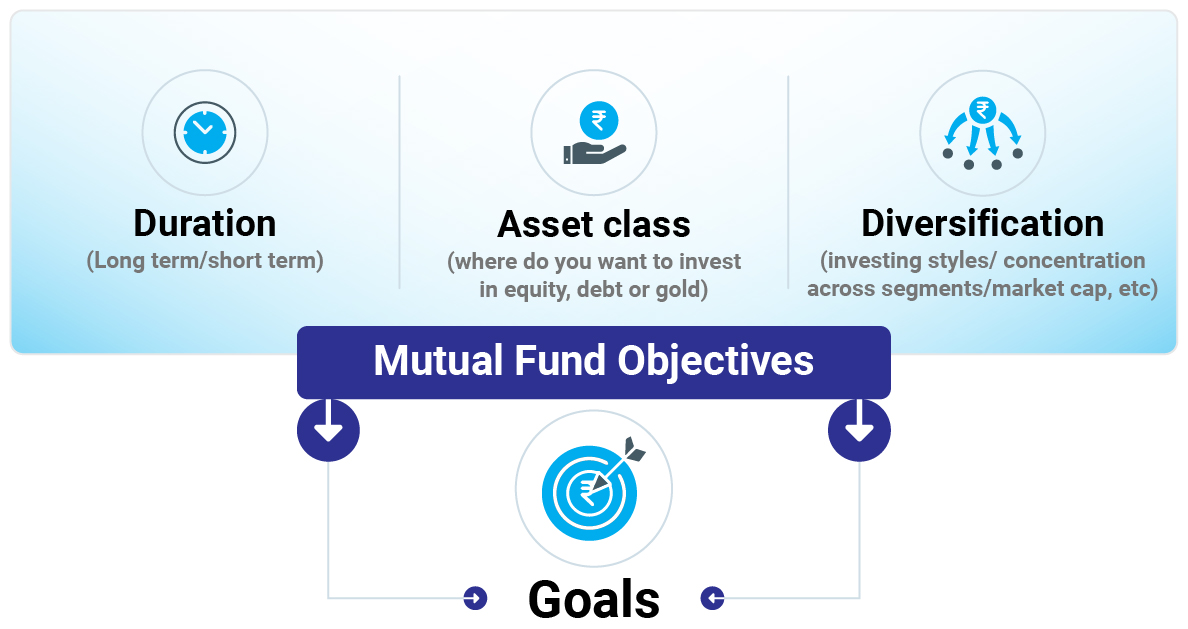 It then becomes simple to track how your finances are moving in terms of your predetermined goals.
4. Look beyond short term performance while selecting a fund:
We are sure you must have heard the phrase "Past performance is no indication of future performance." Now, we are not saying that you should not look at the past performance; of course, you should. It gives a fair idea where all the fund has performed and where it faltered. But don't base your investment decision entirely on that. Because more than the recent performance of a fund, what is important is the fundamentals of the fund. These could include: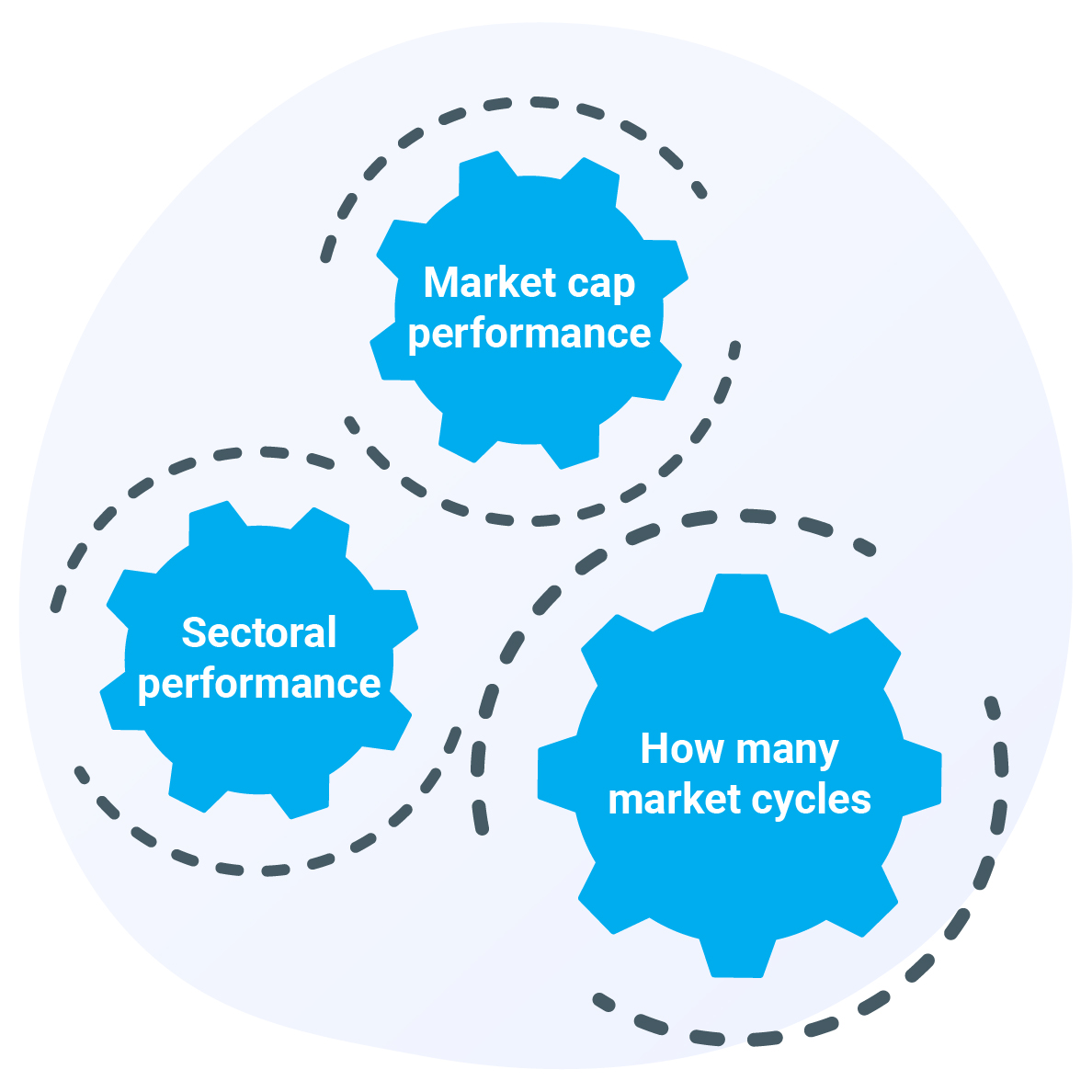 If the checks and criteria of the fund for picking opportunities is based on the fundamentals of the stocks/opportunities they invest in, you have no reason to worry.
So, all in all, multiple factors differ for each investor when it comes to picking the 'Best Mutual Fund' or the 'Best Performing Mutual Fund.' What might be best for someone else might not be right for you. When you invest in a Mutual Fund, you have to take your own factors into consideration.
Here is the final and one of the most important pointers:
5. Know your risk appetite very well
There is a risk in every type of investment. But like everything else, mutual funds are also subject to market risks. It only makes sense to consider all the risk factors before you jump into mutual funds. Risk appetite is the level of risk you as an investor are willing to accept while pursuing your financial goals.
It makes sense to have someone who has the experience and expertise in the field to guide you in investments.
We at Quantum Mutual Funds have been in this business successfully for over 14 years!
Feel free to reach out to us for help in achieving your investments goals!
---
Disclaimer, Statutory Details & Risk Factors:
The views expressed here in this article / video are for general information and reading purpose only and do not constitute any guidelines and recommendations on any course of action to be followed by the reader. Quantum AMC / Quantum Mutual Fund is not guaranteeing / offering / communicating any indicative yield on investments made in the scheme(s). The views are not meant to serve as a professional guide / investment advice / intended to be an offer or solicitation for the purchase or sale of any financial product or instrument or mutual fund units for the reader. The article has been prepared on the basis of publicly available information, internally developed data and other sources believed to be reliable. Whilst no action has been solicited based upon the information provided herein, due care has been taken to ensure that the facts are accurate and views given are fair and reasonable as on date. Readers of this article should rely on information/data arising out of their own investigations and advised to seek independent professional advice and arrive at an informed decision before making any investments.
Mutual fund investments are subject to market risks read all scheme related documents carefully.
Please visit – www.quantumamc.com/disclaimer to read scheme specific risk factors. Investors in the Scheme(s) are not being offered a guaranteed or assured rate of return and there can be no assurance that the schemes objective will be achieved and the NAV of the scheme(s) may go up and down depending upon the factors and forces affecting securities market. Investment in mutual fund units involves investment risk such as trading volumes, settlement risk, liquidity risk, default risk including possible loss of capital. Past performance of the sponsor / AMC / Mutual Fund does not indicate the future performance of the Scheme(s). Statutory Details: Quantum Mutual Fund (the Fund) has been constituted as a Trust under the Indian Trusts Act, 1882. Sponsor: Quantum Advisors Private Limited. (liability of Sponsor limited to Rs. 1,00,000/-) Trustee: Quantum Trustee Company Private Limited. Investment Manager: Quantum Asset Management Company Private Limited. The Sponsor, Trustee and Investment Manager are incorporated under the Companies Act, 1956.