Long term investing caught on in a big way among our readers and rightly so. 2020 taught us that sudden market movements can dent your wealth and adversely affect your financial goals. Making a quick buck by betting on markets is best avoided during such times.
It is imperative that we address one of the most important long-term financial goals - Retirement Planning. It is often ignored but has gained prominence once again amongst the working population.
A survey by Nielsen reveals that over 51% Indians who participated in the survey stated that they had not planned for retirement at all.
Rising medical costs compound to the problem. Retirement planning is essential to counter the effects of inflation and falling interest rates on your hard earned investment corpus. Please refer to our suggested asset allocation strategy*.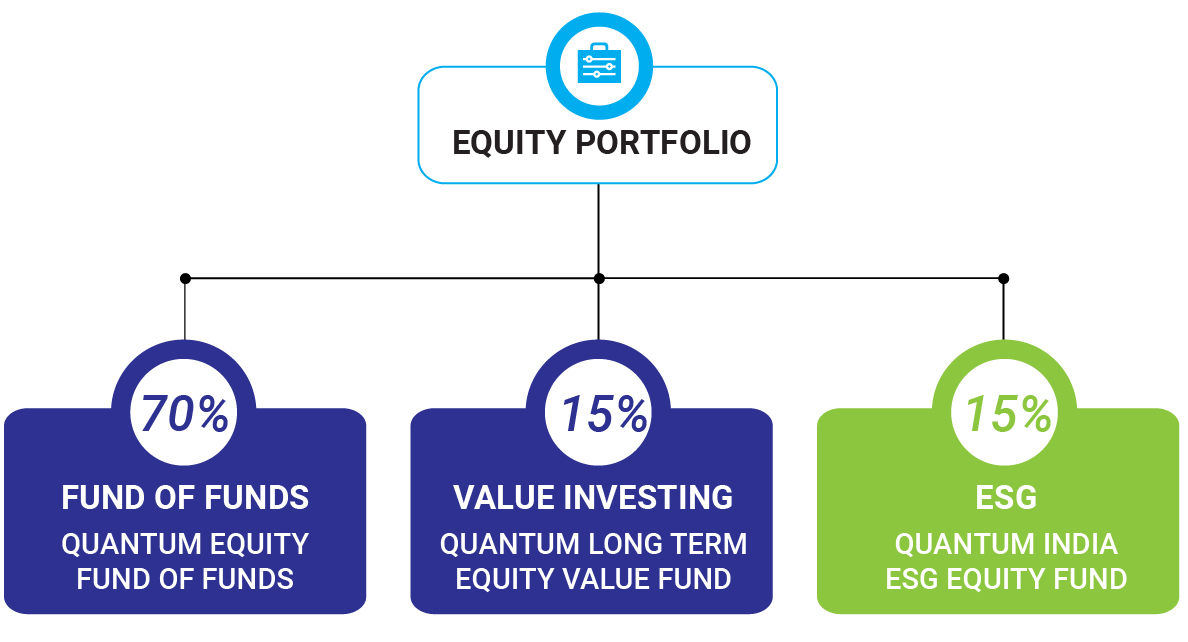 Plan for your retirement with diversified equity mutual funds
Diversified equity mutual funds help you get exposure to a sector agnostic portfolio, which may enable you to get risk adjusted long term returns.
Compared to other traditional retirement planning options such as a fixed deposit or insurance products, mutual funds may be risky due to market movements but can offer risk adjusted long term tax efficient returns.
Investing in Equity Mutual funds through SIPs
SIPs are the most favoured route of investment for anyone looking to build their retirement corpus in a systematic manner using mutual funds.
Here are five reasons why SIPs are a great way to begin your retirement planning in the new year: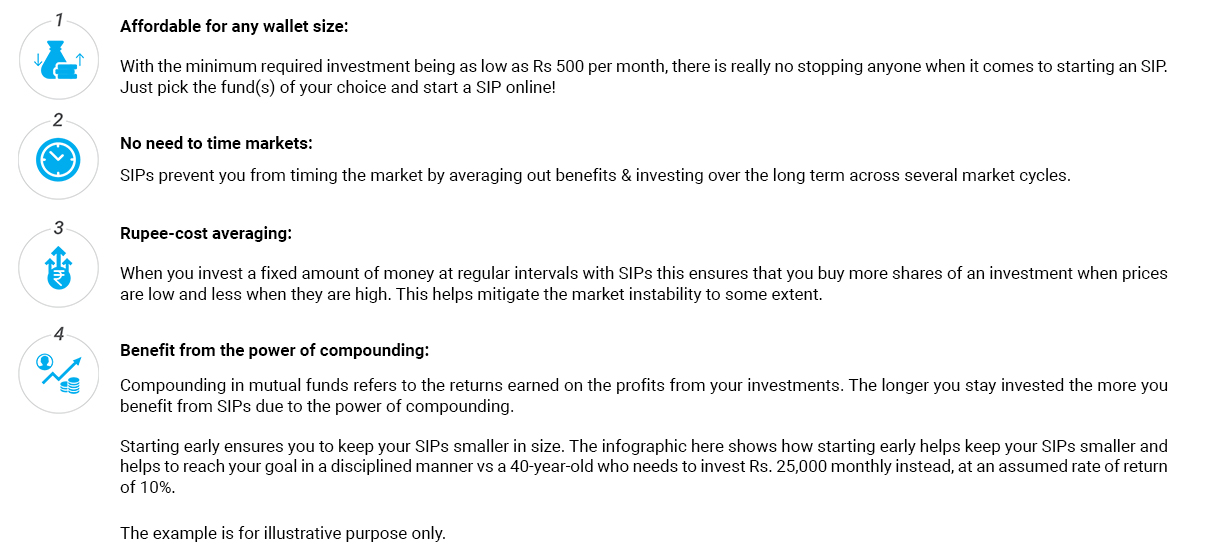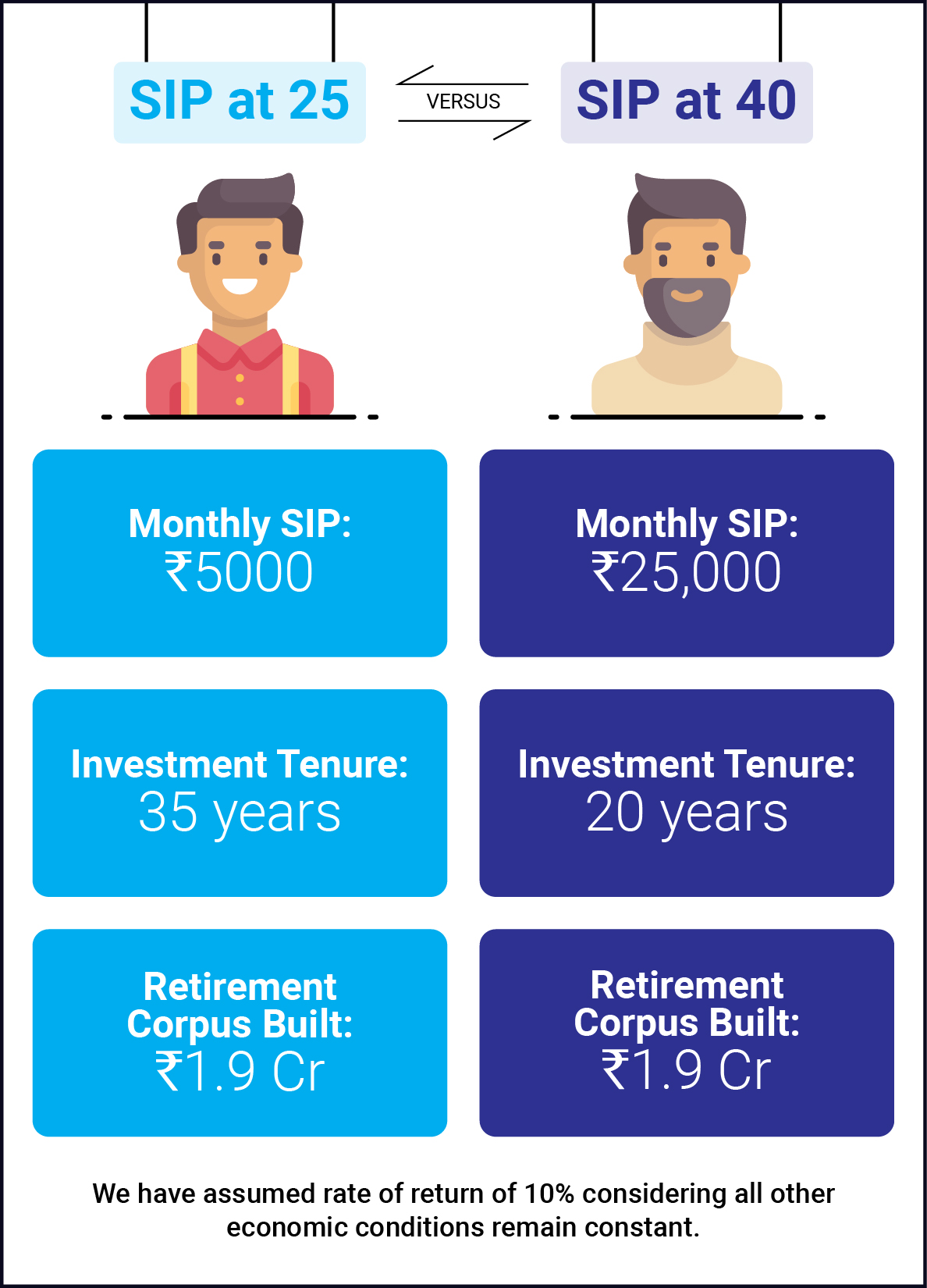 ---
*Please note that the above is the suggested fund allocation only and is not to be considered as investment advice / recommendation, please seek independent professional advice and arrive at an informed investment decision before making any investments
---
Product Labeling
Name of the Scheme
This product is suitable for investors who are seeking*
Riskometer
Quantum Long Term Equity Value Fund

An Open Ended Equity Scheme following a Value Investment Strategy
• Long term capital appreciation

• Invests primarily in equity and equity related securities of companies in S&P BSE 200 index


Investors understand that their principal will be at Very High Risk
Quantum Equity Fund of Funds

An Open Ended Fund of Funds scheme Investing in Open Ended Diversified Equity Schemes of Mutual Funds
• Long term capital appreciation

• Investments in portfolio of open-ended diversified equity schemes of mutual funds registered with SEBI whose underlying investments are in equity and equity related securities of diversified companies

Quantum India ESG Equity Fund

An Open ended equity scheme investing in companies following Environment, Social and Governance (ESG) theme
• Long term capital appreciation

• Invests in shares of companies that meet Quantum's Environment, Social, Governance (ESG) criteria.

Quantum Gold Savings Fund

An Open Ended Fund of Fund Scheme Investing in Quantum Gold Fund
• Long term returns

• Investments in units of Quantum Gold Fund – Exchange Traded Fund whose underlying investments are in physical gold


Investors understand that their principal will be at Moderately High Risk
Quantum Liquid Fund

An Open Ended Liquid Scheme
• Income over the short term

• Investments in debt / money market instruments




Investors understand that their principal will be at Low Risk



* Investors should consult their financial advisers if in doubt about whether the product is suitable for them.
The Risk Level of the Scheme in the Risk O Meter is based on the portfolio of the scheme as on January 31, 2021.
---
Disclaimer, Statutory Details & Risk Factors:
The views expressed here in this article / video are for general information and reading purpose only and do not constitute any guidelines and recommendations on any course of action to be followed by the reader. Quantum AMC / Quantum Mutual Fund is not guaranteeing / offering / communicating any indicative yield on investments made in the scheme(s). The views are not meant to serve as a professional guide / investment advice / intended to be an offer or solicitation for the purchase or sale of any financial product or instrument or mutual fund units for the reader. The article has been prepared on the basis of publicly available information, internally developed data and other sources believed to be reliable. Whilst no action has been solicited based upon the information provided herein, due care has been taken to ensure that the facts are accurate and views given are fair and reasonable as on date. Readers of this article should rely on information/data arising out of their own investigations and advised to seek independent professional advice and arrive at an informed decision before making any investments.
Mutual fund investments are subject to market risks read all scheme related documents carefully.
Please visit – www.quantumamc.com/disclaimer to read scheme specific risk factors. Investors in the Scheme(s) are not being offered a guaranteed or assured rate of return and there can be no assurance that the schemes objective will be achieved and the NAV of the scheme(s) may go up and down depending upon the factors and forces affecting securities market. Investment in mutual fund units involves investment risk such as trading volumes, settlement risk, liquidity risk, default risk including possible loss of capital. Past performance of the sponsor / AMC / Mutual Fund does not indicate the future performance of the Scheme(s). Statutory Details: Quantum Mutual Fund (the Fund) has been constituted as a Trust under the Indian Trusts Act, 1882. Sponsor: Quantum Advisors Private Limited. (liability of Sponsor limited to Rs. 1,00,000/-) Trustee: Quantum Trustee Company Private Limited. Investment Manager: Quantum Asset Management Company Private Limited. The Sponsor, Trustee and Investment Manager are incorporated under the Companies Act, 1956.