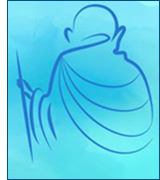 "The world we must strive to build needs to be based on the concept of genuine social equality in it, the prince and the peasant, the wealthy and the less well-off, the employer and the employee are on the same level. Economic progress cannot mean that few people charge ahead and more and more people are left behind." Gandhi's words reveal the secret behind his successful leadership. Gandhi believed that the interests of the group trumped individual interests and as such, not only propagated but also followed, the path of putting the needs of the community over his individual needs.
Gandhi believed in lifelong learning and surrounded himself with the right people to advise him. His core belief was that trust is the most important element of a team; without it nothing happens. Gandhi had a very clear understanding of this principle and was seen to have implemented it in multiple ways. He was consistent and treated everyone (including himself) in the same manner. He never put himself above the rest of the team. Also, he never desisted from giving credit to the people for his successes while taking the blame for their losses. As a result of this, Gandhi was called "mahatma" or "great soul." A Japanese proverb states, "If he works for you, you work for him." Gandhi embodied this statement by creating unity between himself and his people. He became one with his team and his people, erasing lines of distinction. He clearly understood the fundamental role of cohesiveness and its value to a team's success.
Teamwork rather than "star fund managers"
The word "star fund manager" has long been bandied about in the fund management industry. It broadly refers to a fund manager who is able to generate above average returns. Star fund managers are feted because it is generally assumed that superior returns generated are primarily due to the fund manager's ability to identify winning investments. However, we believe that this concept is archaic and unfair as it fails to acknowledge and give credence to the rest of the team. Fund managers aren't always able to replicate their strong performance in a new environment. It is entirely possible that fund managers that move from a firm with a strong analytical team to one with an average team, are unable to replicate their "star" performance.
Investment is a team driven approach that is tethered to a sound investment process and in-depth research. The investment process should ensure that stocks picked up for the portfolio have predictable characteristics and should be robust enough to weather through both, market as well as personnel, churn. For the investment management process to be sound and predictable, it is imperative that all members of the investment team have their ear to the ground and a voice in the investment decision making process. Much like Gandhi, who surrounded himself with sharp advisors, a fund manager should build a team that is capable of analytical thinking and is able to identify compelling investment opportunities. Above all, the fund manager should value their advice and incorporate it in his investment decisions. If there is anything that Gandhi has taught us, it is that the collective might is far superior to individual might.
The Proof is in the Process
While the skills of the fund manager are integral to the performance of a fund, it is not the only factor that contributes to returns. Fund management institutions should eschew fund manager skills in favour of investment processes and consistent performance. Consistency in performance can only be achieved if the investment process and philosophy is enduring and does not change at the whim of the fund manager. A cohesive team that work towards a common goal is far more likely to achieve that goal rather than a team that is disparate and influenced only by the decisions of a few.
---
Disclaimer, Statutory Details & Risk Factors:
The views expressed here in this article / video are for general information and reading purpose only and do not constitute any guidelines and recommendations on any course of action to be followed by the reader. Quantum AMC / Quantum Mutual Fund is not guaranteeing / offering / communicating any indicative yield on investments made in the scheme(s). The views are not meant to serve as a professional guide / investment advice / intended to be an offer or solicitation for the purchase or sale of any financial product or instrument or mutual fund units for the reader. The article has been prepared on the basis of publicly available information, internally developed data and other sources believed to be reliable. Whilst no action has been solicited based upon the information provided herein, due care has been taken to ensure that the facts are accurate and views given are fair and reasonable as on date. Readers of this article should rely on information/data arising out of their own investigations and advised to seek independent professional advice and arrive at an informed decision before making any investments. Please visit – https://www.quantumamc.com/disclaimer to read scheme specific risk factors.