Mahatma Gandhi had a dream for India. He had a vision for this great nation for which he relentlessly worked when alive. 2nd October 2019 marks his 150th birth anniversary. As we step into the year of his 150th birth anniversary, it is our responsibility as a nation to realise his vision by taking stock of where we are at and setting in motion the actions that are required to achieve the shared goals.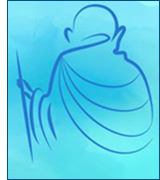 "I dreamed a dream"
To quote Gandhi, "Inequalities in intelligence and even opportunity will last till the end of time. A man living on the banks of a river has any day more opportunity of growing crops than one living in an arid desert. But if inequalities stare us in the face, the essential equality too is not to be missed." He often said that any exercise in economic planning on a national scale would be futile without uplifting the most vulnerable sections of the society in a direct manner. He championed the cause of economic equality and it was his constant endeavour to bring all citizens of the country to a level playing field. Financial inclusion can go a long way in driving the growth and sustainability of an economy and attaining the economic equality that Gandhi dreamed of.
Financial Inclusion forms the fulcrum of Economic Equality
Financial inclusion also called inclusive financing, is the pursuit of making financial services and financing options available to all sections of the society in an efficient and cost effective manner. What this essentially means is that every citizen of the country, irrespective of his net worth or social status has equal opportunity to access finance and financial services.
The financial sector is really the life-blood of an economy. It facilitates savings and investments, promotes credit creation and capital accumulation, thereby raising the level of investment and economic activity in the country. Financial inclusion strives to address and proffer solutions to the constraints that exclude people from participating in the financial sector. It is estimated that around 2 billion adults across the globe have no access to formal financial services. More than half of them live in Asia. Access to finance is a major constraint to doing business, especially at small- and medium-sized enterprises (SMEs). It is widely believed that financial inclusion has a positive impact on the economy and can help alleviate poverty and inequality.
What does a financially inclusive society look like?
In such a society, every member would not only be aware of the various financial services that are available but would also be in a position to avail these services. Essentially, each and every individual in the society would have the opportunity to access finance and give legs to their dreams. Financial inclusion offers a platform for both low and high income earners to be integrated into the financial system for inclusive growth. Every individual is equal not only in terms of access to finance but also in terms of having the ability to uplift his economic status and migrate to a space of financial security.
Converting Dreams to Reality
The onus of promoting and encouraging financial inclusion and bringing about equality lies with the industry. Economic agents in the industry need to commit themselves to making their services available to all strata of society by leveraging technology and focusing on financial education. As a financial institution operating in the current landscape, we need to reflect upon the role that we are playing in bringing about this equality and ensure that we continue to stay committed to the goal of economic equality through financial inclusion.
---
Disclaimer, Statutory Details & Risk Factors:
The views expressed here in this article / video are for general information and reading purpose only and do not constitute any guidelines and recommendations on any course of action to be followed by the reader. Quantum AMC / Quantum Mutual Fund is not guaranteeing / offering / communicating any indicative yield on investments made in the scheme(s). The views are not meant to serve as a professional guide / investment advice / intended to be an offer or solicitation for the purchase or sale of any financial product or instrument or mutual fund units for the reader. The article has been prepared on the basis of publicly available information, internally developed data and other sources believed to be reliable. Whilst no action has been solicited based upon the information provided herein, due care has been taken to ensure that the facts are accurate and views given are fair and reasonable as on date. Readers of this article should rely on information/data arising out of their own investigations and advised to seek independent professional advice and arrive at an informed decision before making any investments. Please visit – https://www.quantumamc.com/disclaimer to read scheme specific risk factors.